Product Overview
This is a set of mounts for RunCam 2, and it can fix the camera at the forepart of helmet to capture the selfie or view ahead.
Features:
Applicable for fix on the forepart of most helmets.
Capture the footage, selfie and video ahead.
To remove the adhesive mounts, you can use a hairdryer or heat gun to soften the adhesive and slowly peel it back.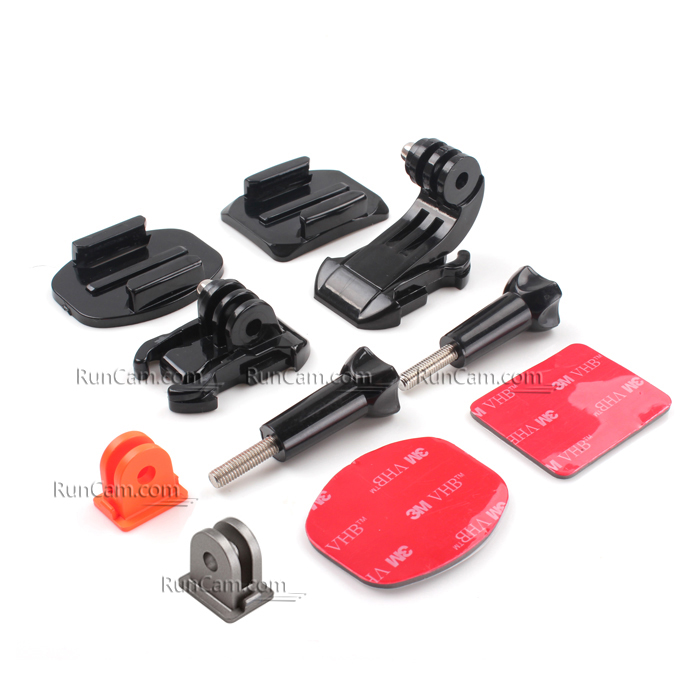 Package
1 x Curved Adhesive Mount
1 x Flat Adhesive Mount
1 x Quick Release Buckle
1 x Vertical Quick Release Buckle
2 x Gopro adapter (orange and silver-gray)
2 x Thumb screw
Reviews